Our producers' platform is getting a makeover!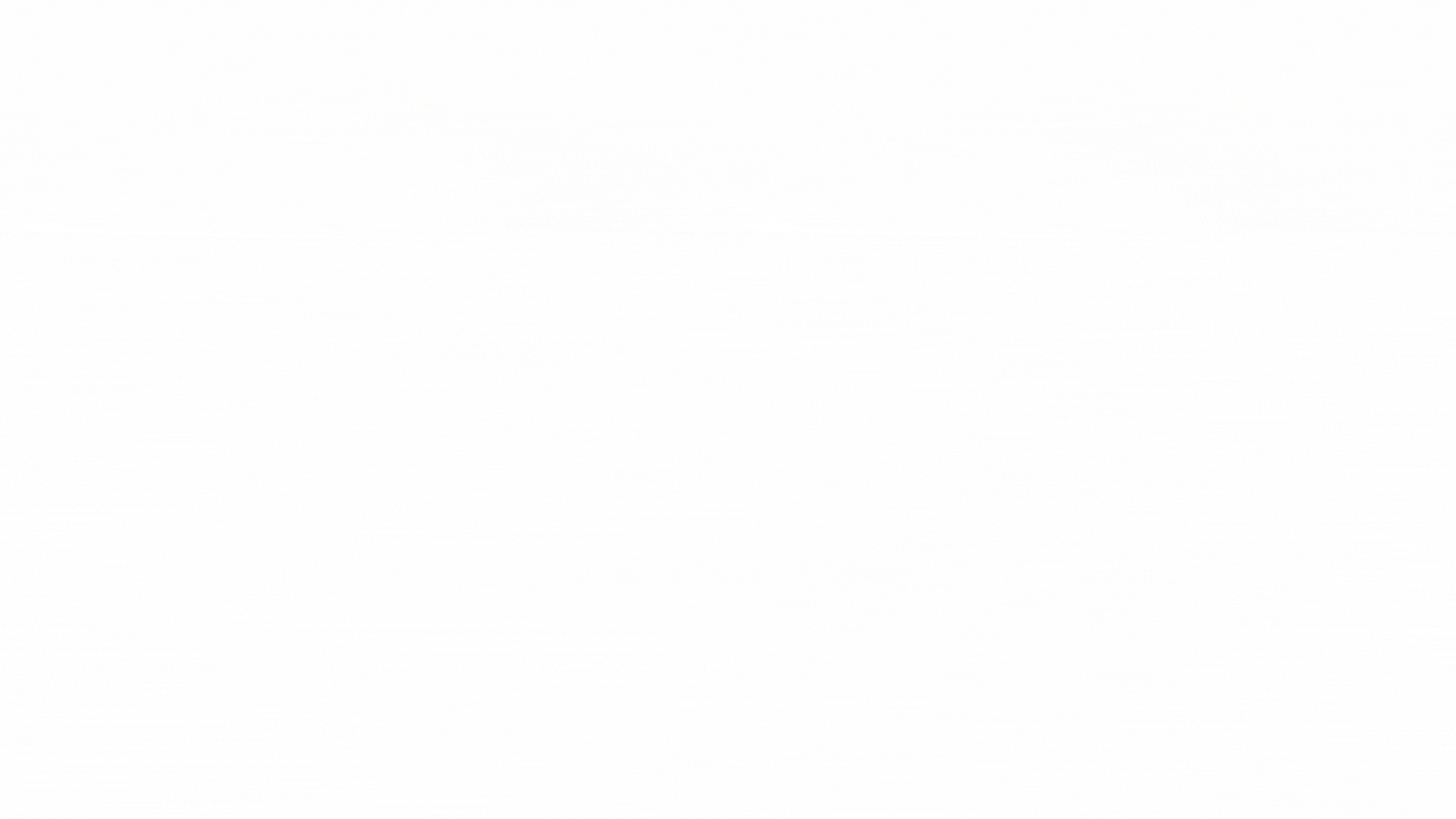 Inaugurated in 2019 with the support of Santé publique France, the Pro platform enables food manufacturers and retailers to share their products' information with their consumers for free.
After the logo, the App and the website, it is the Pro platform's turn to get a well deserves makeover! It now offers a more ergonomic interface and some new features. 🥳 
A big thank you to all the Open Food Facts community for the implementation of this new design, which (we hope) will give even more desire to producers, labels and retailors to participate in food transparency.   

A multi-function platform to meet your business needs
For readers new to the Open Food Facts Pro platform, here's a non-exhaustive list of what it allows you to do – again, for free! :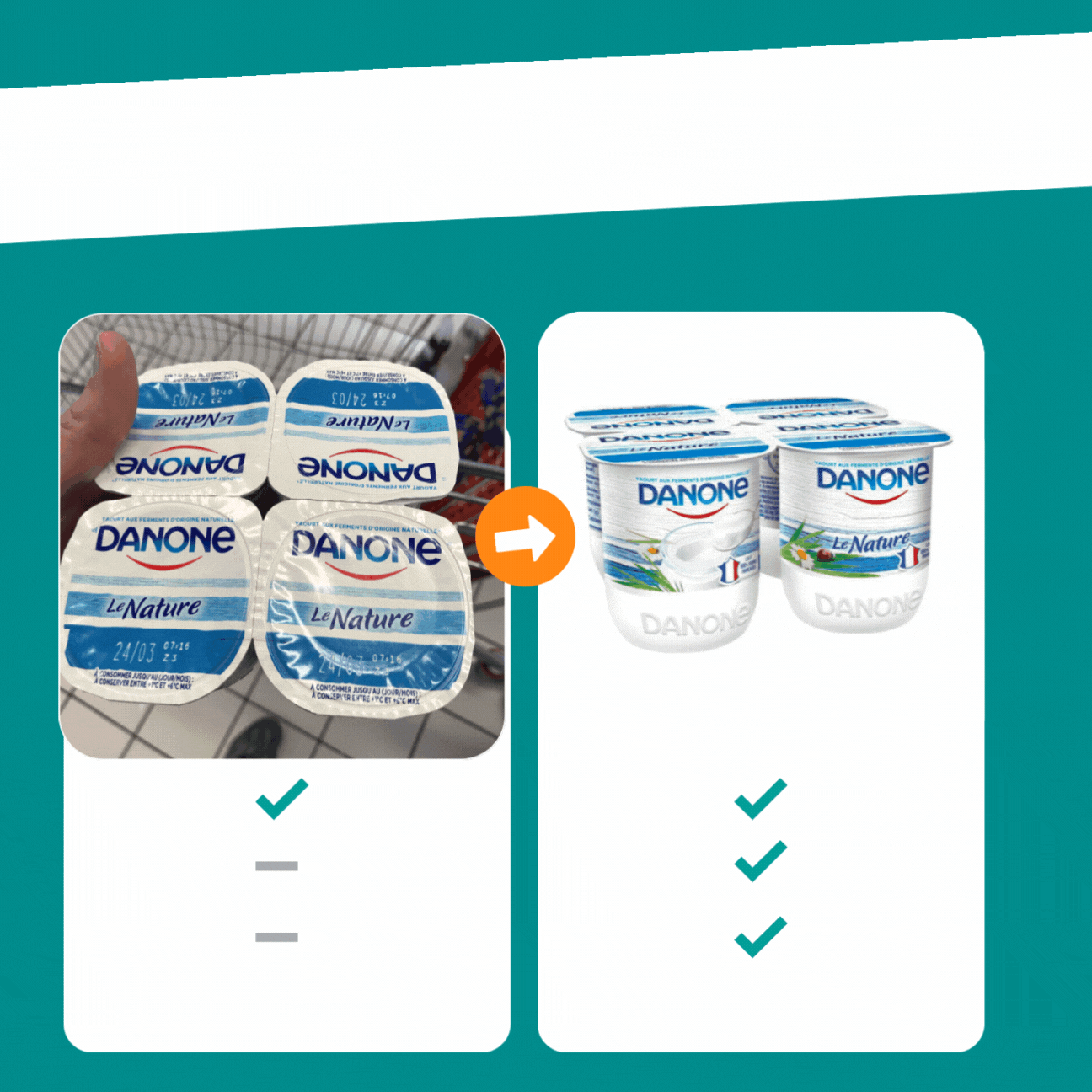 Update your products at a large scale on Open Food Facts
You are willing to participate in the transparency of the food industry but find the manual update too arduous?
In just a few clicks, directly import your files in Open Food Facts.
You are clients of the PIMs AGENA3000 or Equadis ?
Even better! We can set up an automated data flow between your system and Open Food Facts.
Identify errors on your product sheets even faster
Thanks to our numerous business rules, we bring up in your
dashboard all products with data quality errors.
Common error : in the nutritional table, the inversion of energy values in kcal and kJ.🙃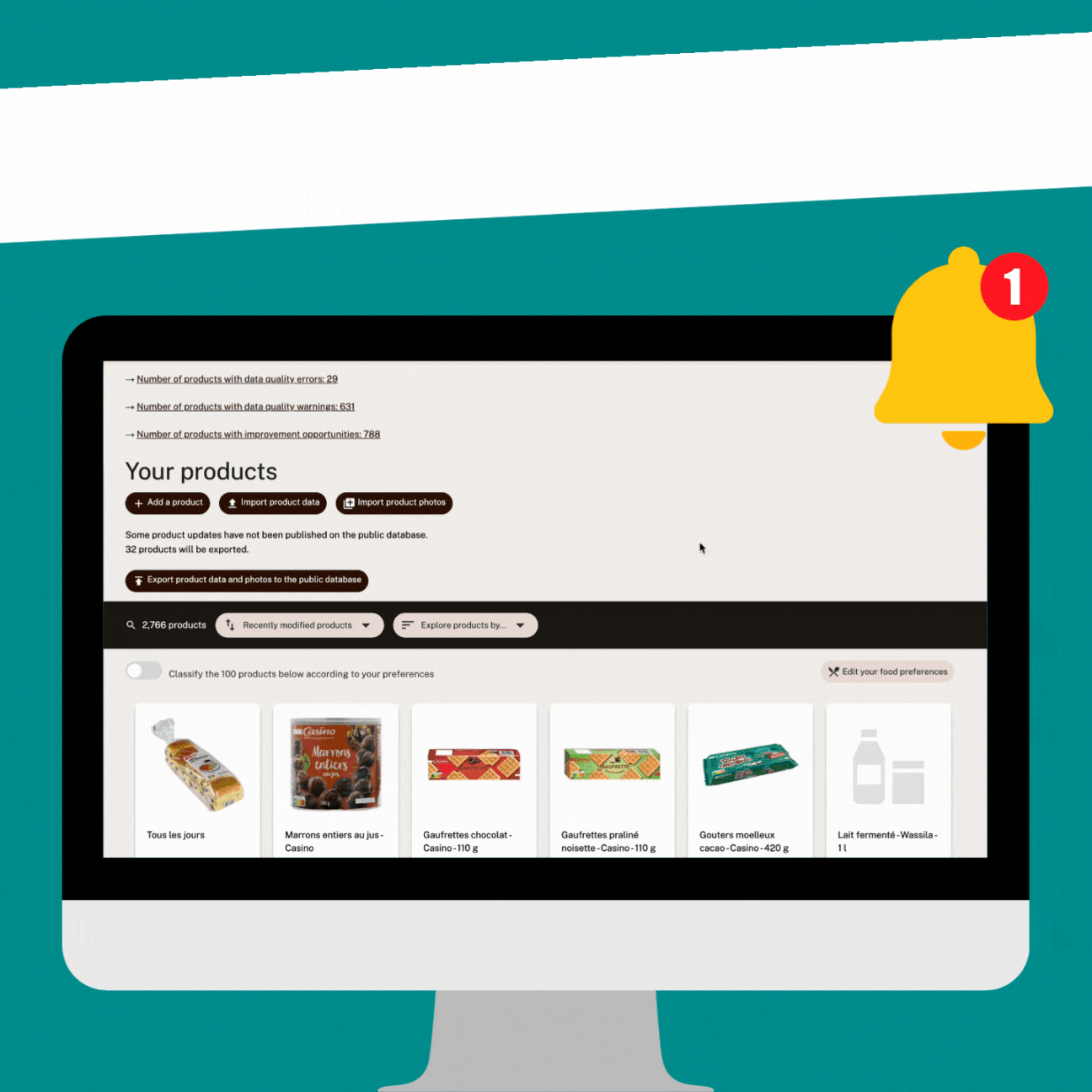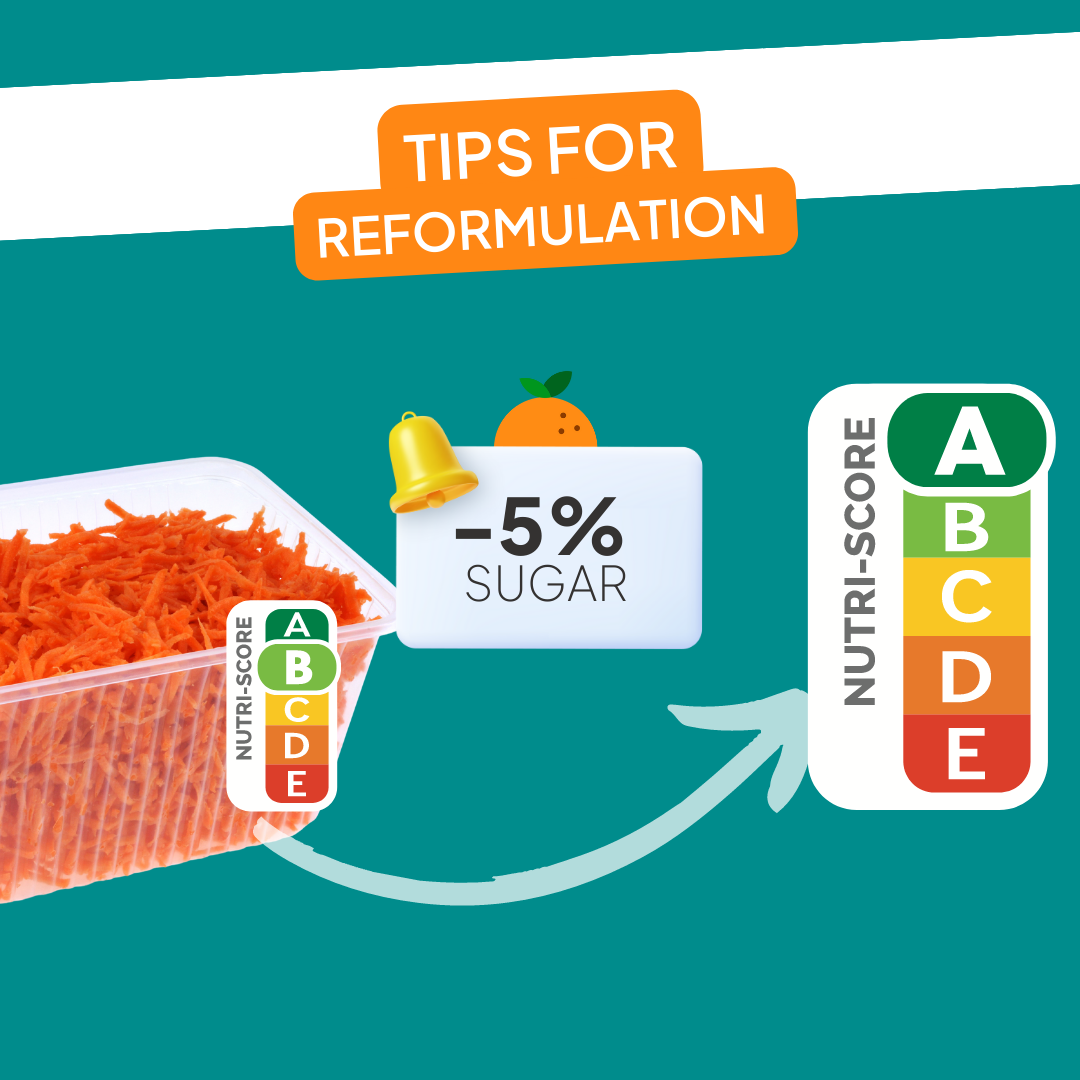 Benefit from tips for products recipe reformulation
What percentage of sugar should I remove from my product to go from a C to a B Nutri-Score? The Pro platform allows you to identify at a glance the products for which a minimal reformulation (less sugar, salt or fat) would improve the Nutri-Score of the product, or make it healthier than the majority of products in its category for example.
Compare your products to those of the market
The "Search and Analyze Products" box that allows you to access personalized analyses of your product portfolio.
In the example on the right, we compare the products of the category "cookies", labeled "organic" according to their content in fat and sugar.👉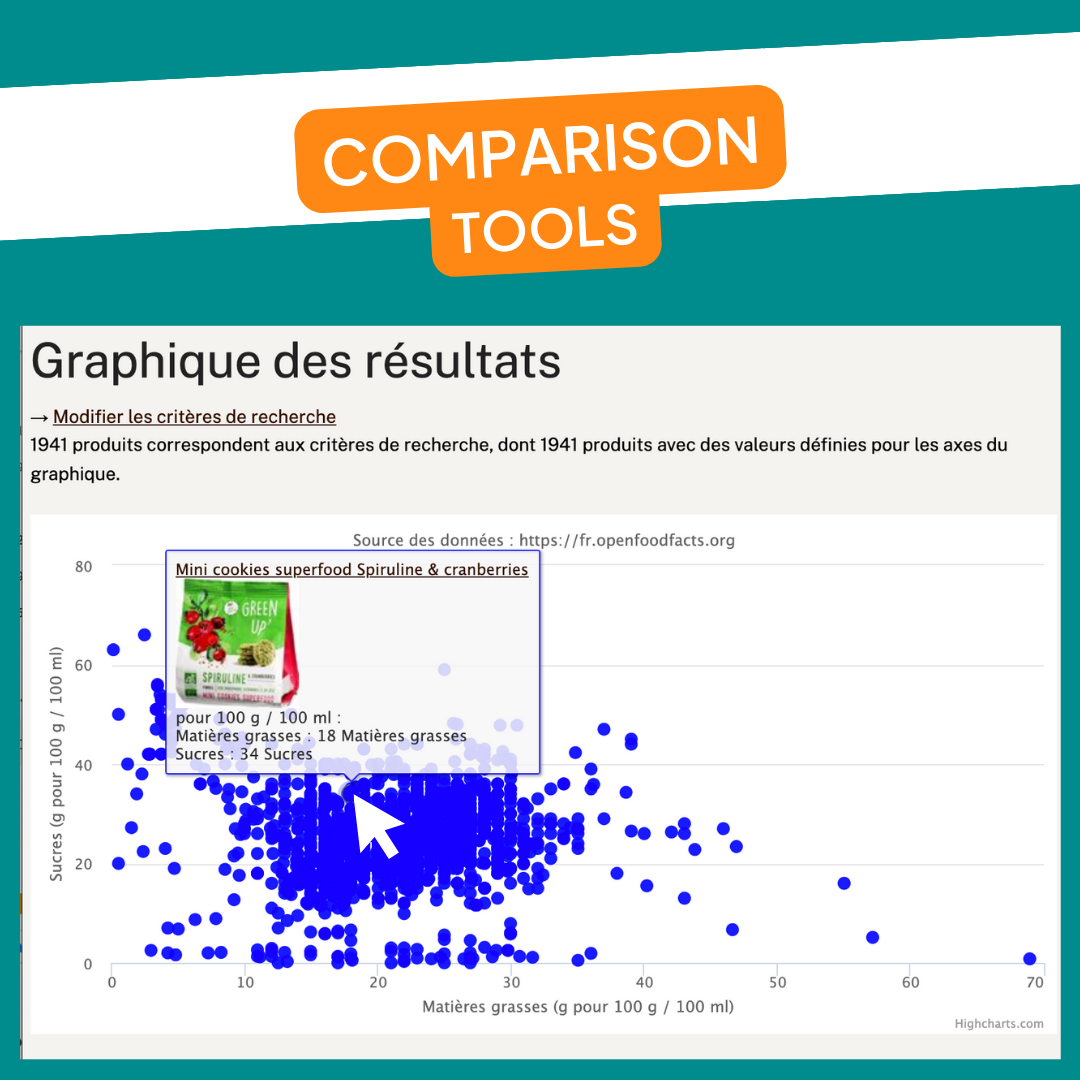 Developments on the design side…
In line with our new graphic charter, the Pro platform has been given a makeover and now has its own logo 😎 Useful for finding your way around the Open Food Facts universe.
Also, in the new platform, all functionalities are grouped in one place.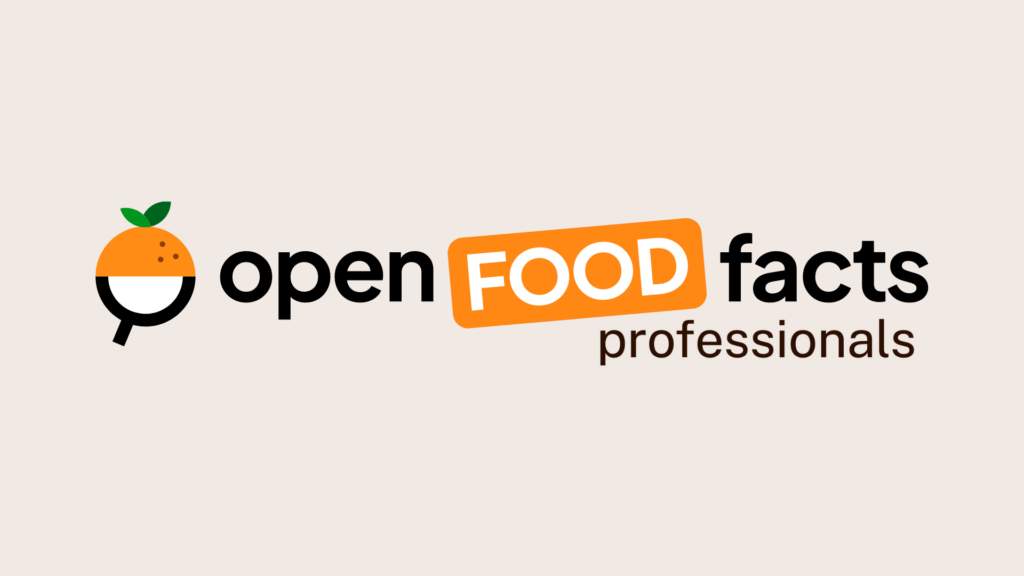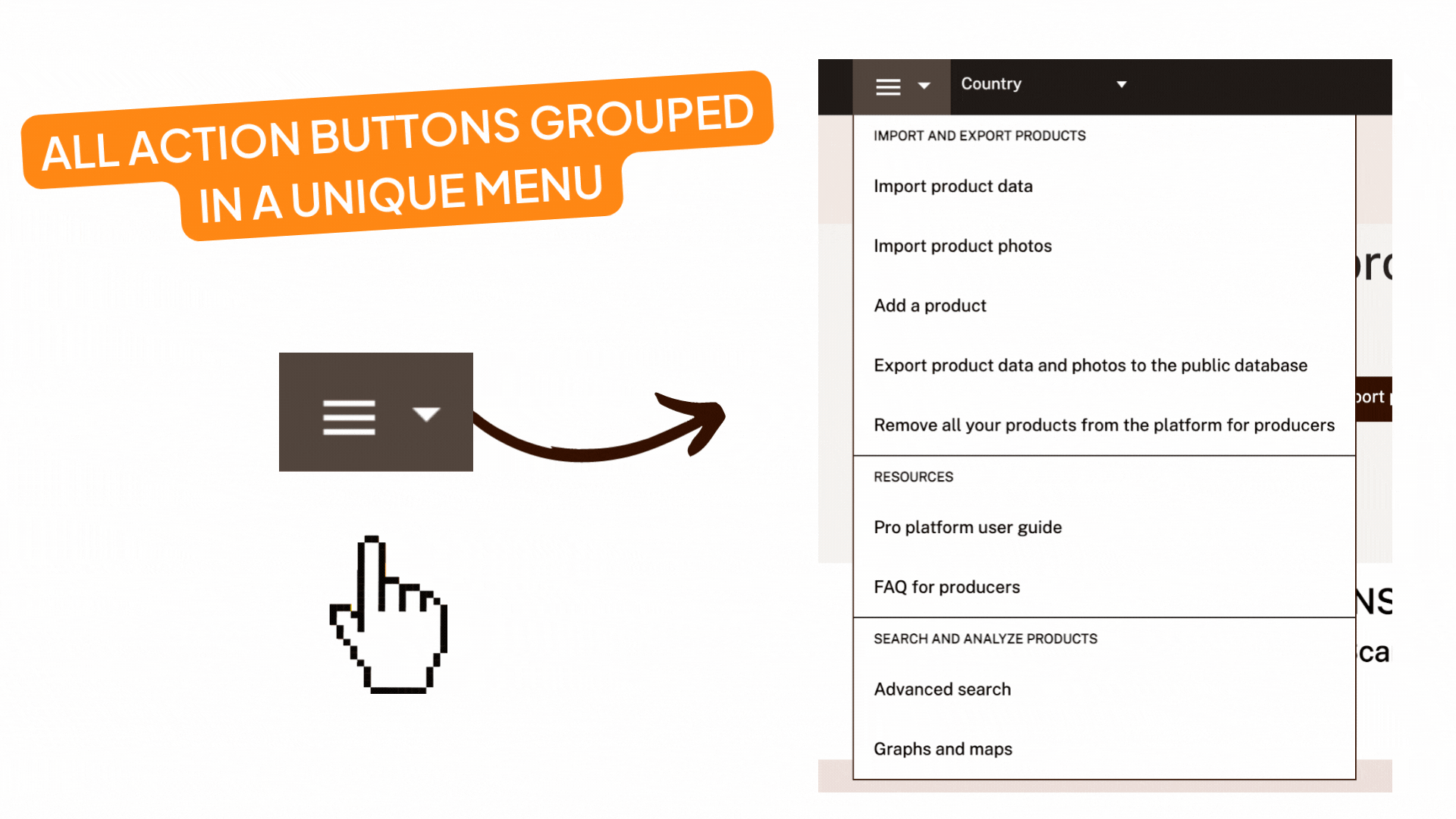 … but also on the functionality side!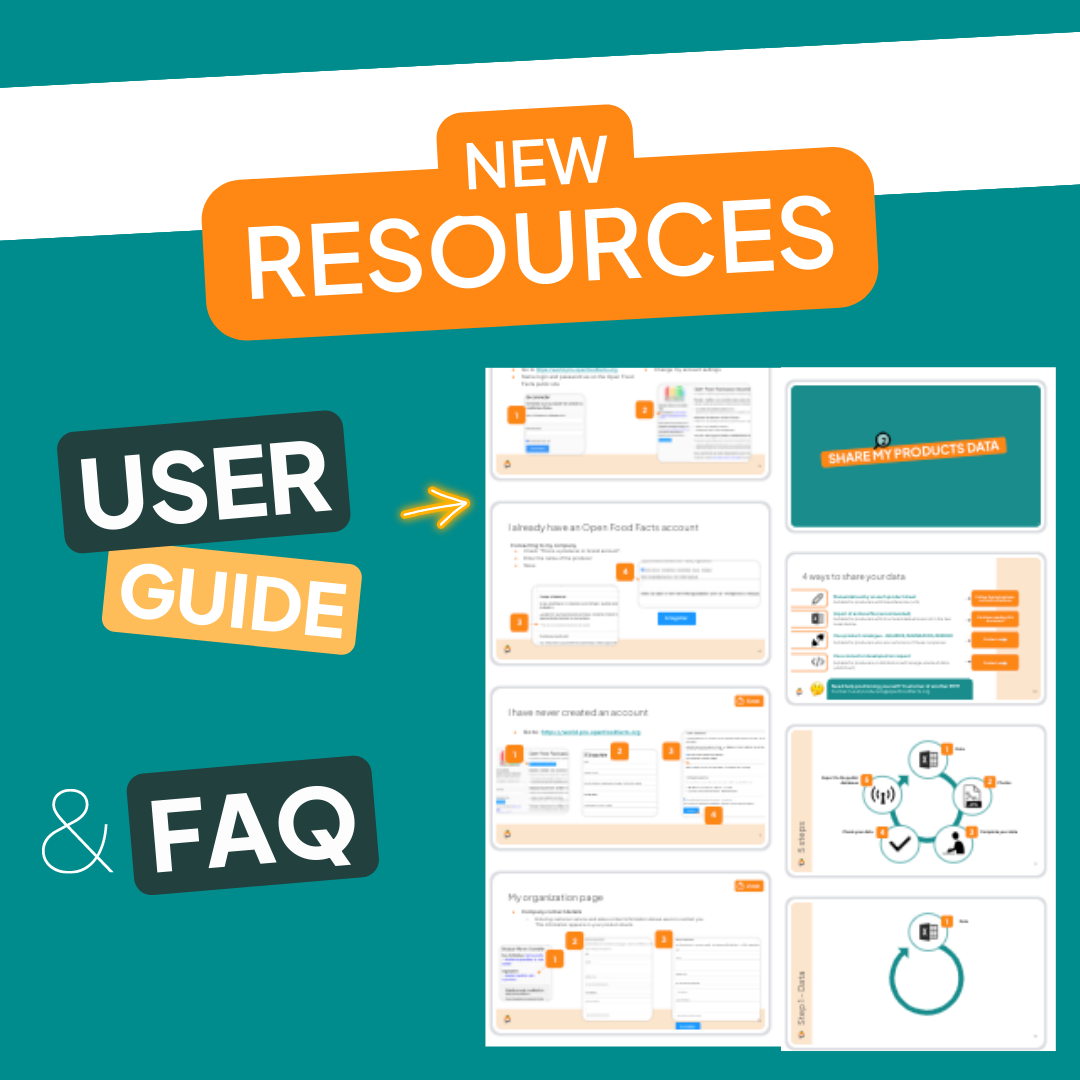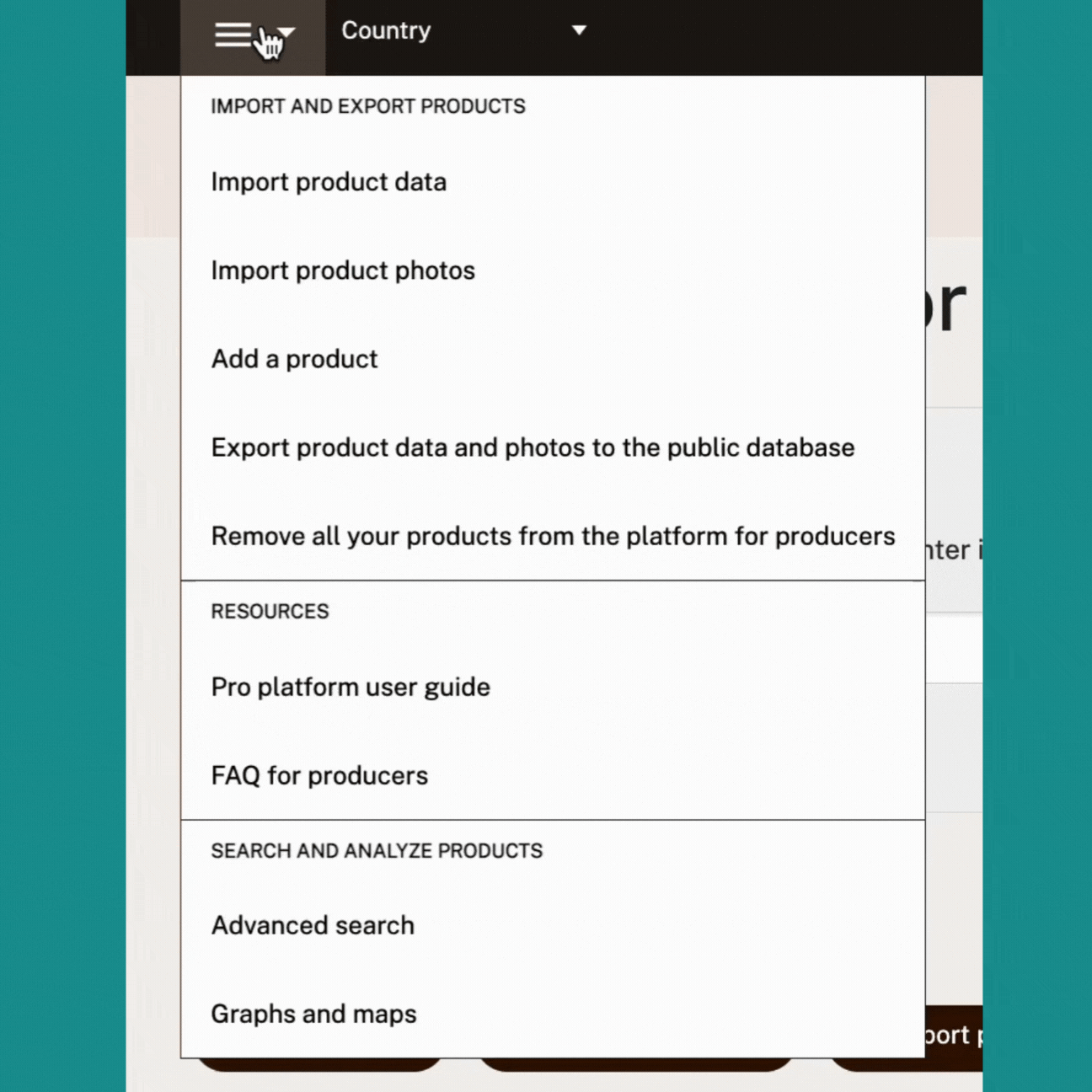 Navigate independently thanks to the educational resources.
Discover the new "Resources" section in which you'll find a brand new User guide as well as a link to the most frequently asked questions and their answers.


New fields for storing packaging attributes are now available on Open Food Facts to help you prepare for the future environmental ecolabel. 🌍

Discover our latest Tackling Food Packaging project, by Open Food Facts and the ADEME (the french agency for environmental transition). We encourage citizens and manufacturers to share precise information about their packaging (material, recyclability, shape, weight). This dataset will be used to validate the formula of the future food ecolabel in France.

Questions?  
How can I access the platform?

The platform is 100% free of charge and shall remain this way. To join us, you simply have to create an account on world.pro.openfoodfacts.org and follow the instructions listed in our practical guide. 

What type of data do you expect and in what format?

The data we are interested in are

nutritional information

(ingredient lists, allergens, labels, nutritional tables, etc.), but also product

images

and ideally data related to the

environmental impact

of the product (composition of the packaging, origin of the ingredients, etc).
These data can be transmitted via Excel file, CSV or through digital catalogues like AGENA3000 or Equadis.

How long to wait for my data to be updated on the public platform?  

Less than a minute ⏱️ The synchronisation between the Pro platform and the public one is almost instant.



I have other questions, how to contact you ❓🙋‍♀️🙋
Wishing you an excellent onboarding in your new platform!