Open Food Facts is recruiting a full-stack developer
(
Français
)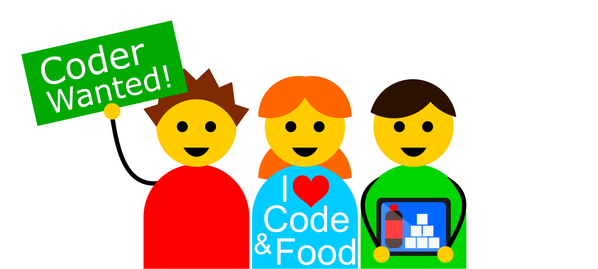 Open Food Facts is quickly growing and expanding internationaly, and we are looking for a full stack developer to join our team. If you like to have a large-scale impact and values like transparency, the common good and the sharing of knowledge are important to you, please read on!
Open Food Facts is an association created in 2012 that uses transparency to transform the food system. In 2015, we supported the launch of the 5-color score, now better known as Nutri-Score. This year, we launched the Eco-Score which earned us the support of the Google.org foundation. These coming months will be devoted in particular to the extension of the Eco-Score in Europe and beyond.
Open Food Facts is a small team (less than 5 people) with a wide variety of missions and technologies.
The developer will work with the CTO to:
develop and maintain Open Food Facts core applications:

Product Opener: the web platform that runs openfoodfacts.org (Perl + MongoDB). Database, backend, API and web frontend.
our mobile projects: the Open Food Facts Android (Kotlin) and iOS (Swift) apps and our new Flutter app
AI models integration in Python (machine learning skills is a bonus)
new Open Food Facts applications (Python, PostgreSQL, Perl, JS…)

document their projects and contribute to the collaborative documentation of Open Food Facts
support volunteer developers from the community
participate in infrastructure administration tasks (Linux servers, ProxMox infra, Docker)
actively participate in debates and technical decisions.
She or he enjoys learning new technologies. It is not necessary to master the entire stack cited, but it will be important to quickly gain skills on these subjects.
He or she is autonomous on his or her missions, manage projects in a strong international context (English is essential and knowing more languages is useful), fully participate in the development of our growing project, and be a force for proposal.
She or he has an open source culture, a solid knowledge of the web and of collaborative development (Git, Github, …). Finally, he or she has a good data culture: issues, collection, processing, formats, tools, etc.
Open Food Facts is both a demanding and very flexible organization. We all work remotely (preferable location between GMT-6 and GMT + 6). Each employee can use the computer hardware and development tools of their choice.
6-month fixed-term contract, with prospects for permanent employment. Gross remuneration from 2200 to 4000 € monthly according to experience.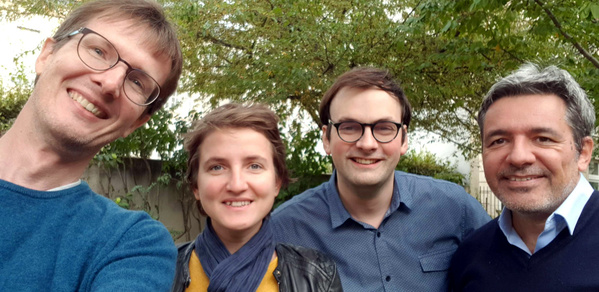 The core team, from left to right: Stéphane, Anca, Pierre and Charles.