Open Data for Agriculture and Food Security: G-8 conference in Washington D.C. on April 29-30 2013
The G-8 is organizing an
International Conference on Open Data for Agriculture
in Washington D.C. on April 29th and 30th. The aim is to Open access to publicly funded agriculturally-relevant data that is critical to increasing global food security, especially in Africa.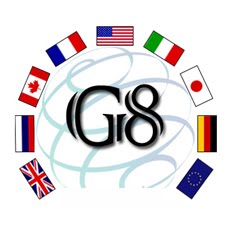 There is an open call for ideas of proposals for presentations and exhibits. This may be a very good opportunity to let more people know about Open Food Facts. Food security has been mostly about improving food availability and food access in developing countries, but in many countries, including most developing countries, food use (or more precisely inadequate food use) quickly became a major concern.
Improving food use is certainly an area where a global and open database of food products information could be helpful.
So here is our open answer (meaning that you are more than welcome to comment or edit it, but be quick, the deadline to answer the call is on February 28th) to the open call for ideas.
If our application is selected, we may not be able to fly to Washington (most of the current contributors live in Europe), but maybe you live close to Washington D.C. or know someone who does and who may be interested enough in our project to present it at the conference ? Or maybe you know some channels / networks where we might find such a person? We will relay this call for help on the Open Knowledge Foundation's network, but there are certainly other networks, maybe local to the Washington D.C. area. Any idea or suggestion more than welcome!