3 things we took away from VivaTech 2022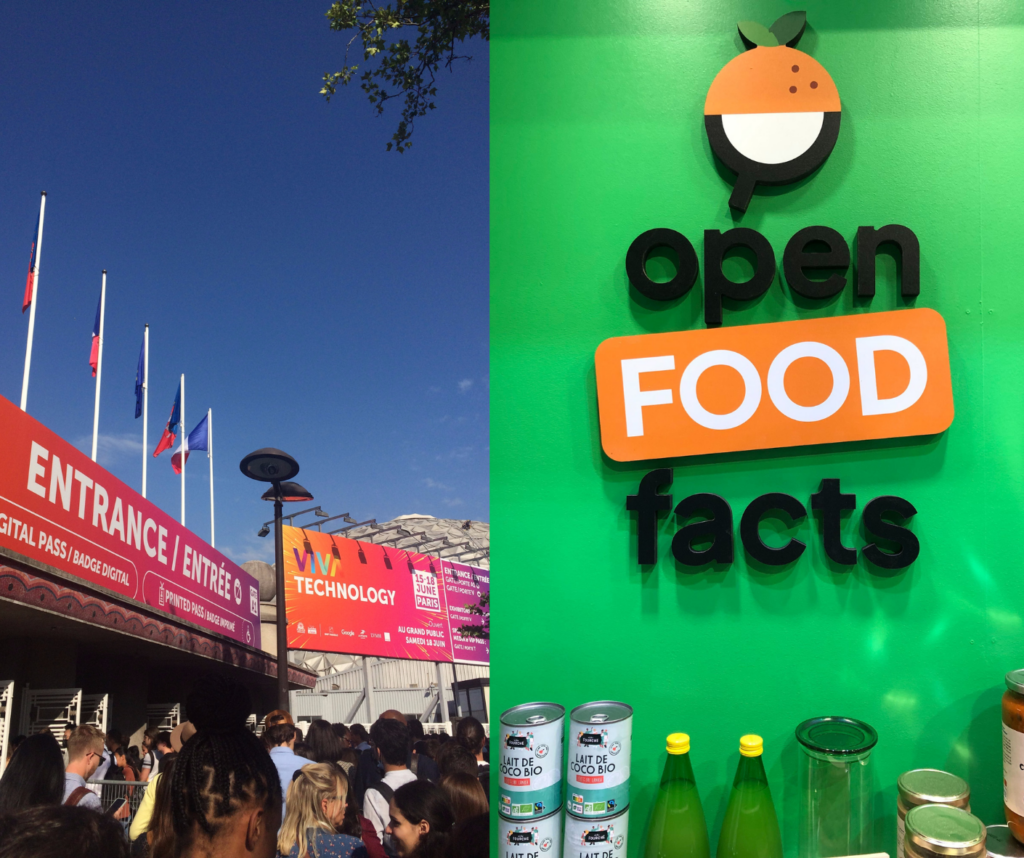 On the 15-18th of June, Open Food Facts had the pleasure to be at the annual VivaTech fair in Paris. Over the course of 4 eventful days, the world's leading start-ups, companies & organizations presented their diverse innovations. Some of this year's prominent guests were Audrey Azoulay (UNESCO – Director-General), Garry Kasparov… and even the French president stopped by.
We are proud to have represented a citizen & nonprofit project in this context.
Open Food Facts was fortunate to have a beautiful stand, organized by Google.org, to showcase our redesigned mobile app (on iPhone & Android).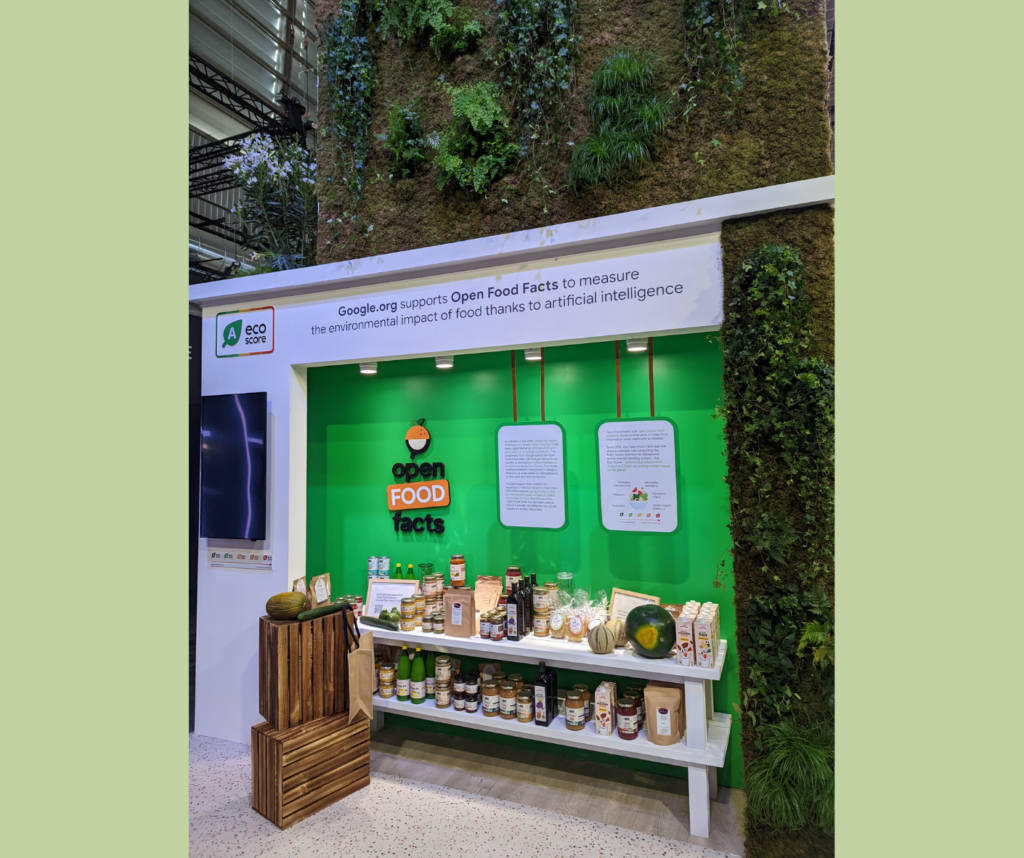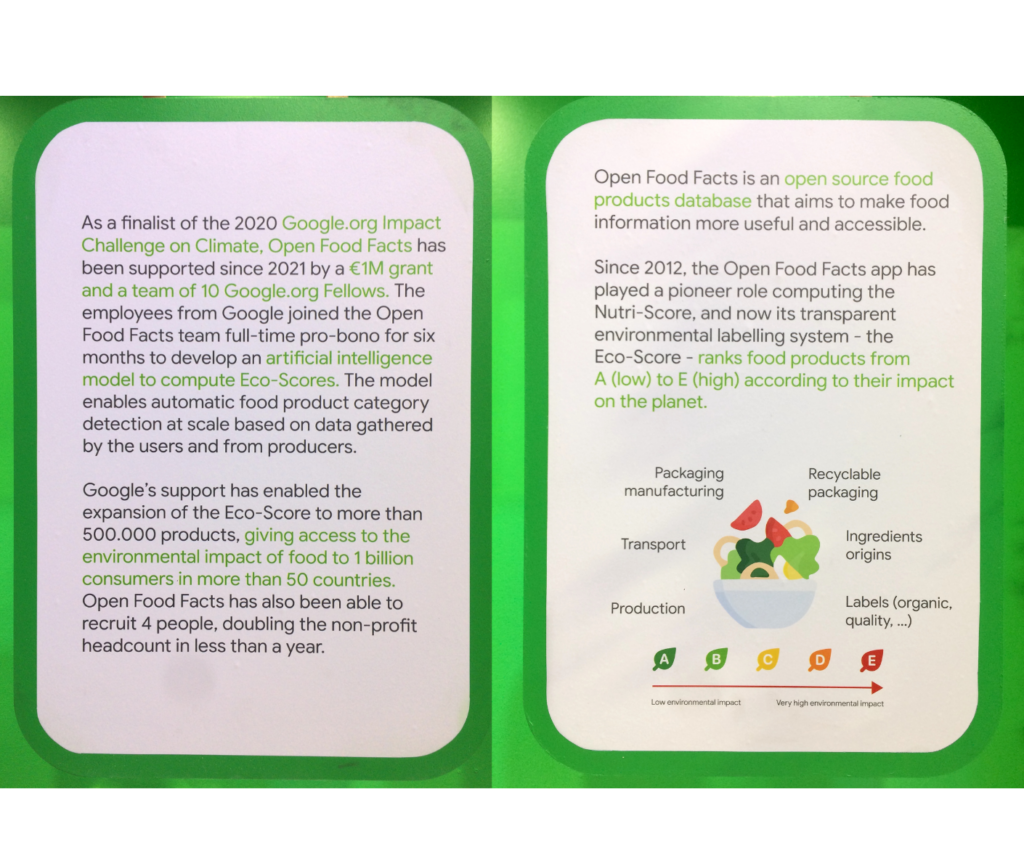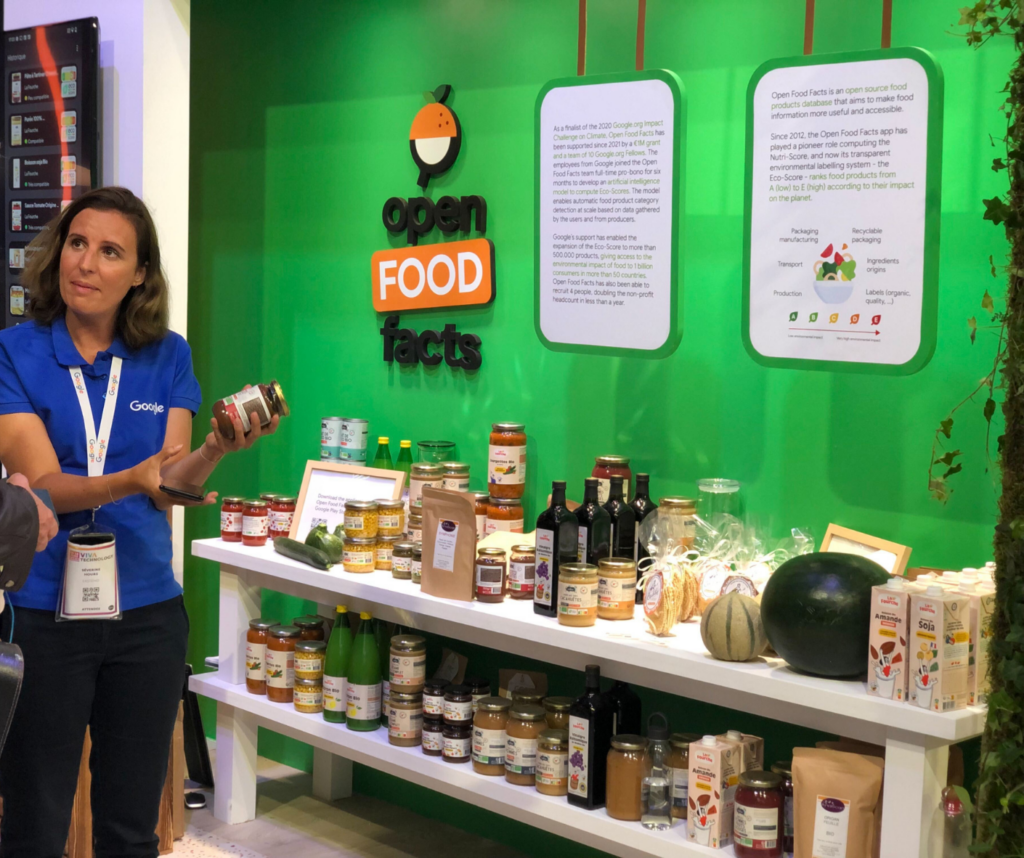 Here are the 3 things that we take away from VivaTech 2022:
1) Interaction with our visitors
So many of you were so enthusiastic about Open Food Facts! All our team members felt the excitement and the love. This really recharges our batteries (especially as we've had quite a busy season with the brand makeover, app release & VivaTech prep) and fills us up with so much energy.
The last day of the fair was open to the public. It was very special to talk with each one of you on Open Food Facts' mission & goals and to share our passion for a more conscious way of eating.
2) Opportunities to grow our impact with other professionals
We got to meet many various actors who are also looking to have a positive impact.
Among them, we met with: re-users of our food database, like Emeline & Ben (WhatsLeft) or people who are keen to use the database for their apps in progress. Some city representatives, like Alexandra of Boulogne-Billancourt or Doralie of Rouen, who are looking for smart solutions for their cities. We also met many foreigners from the Netherlands, UK, US, and Germany like Lia, working at the German-French Academy for the Industry of the Future, who is eager to connect us with relevant contacts in Germany to support our international expansion. Also, some influencers that are keen to talk about our project, like Yousra from Le Saviez-Food? We hope that many synergies will come out of these encounters.
3) Your reaction to our redesigned mobile app
It was life-giving to have such positive reactions to the app, which our community of contributors, partners (Google.org, Share it) & team worked so tirelessly on for almost two years. The new interface has proven to be more attractive to potential users – clear, educational and practical. Many of you were eager to download it, after testing it at our stand. Thank you!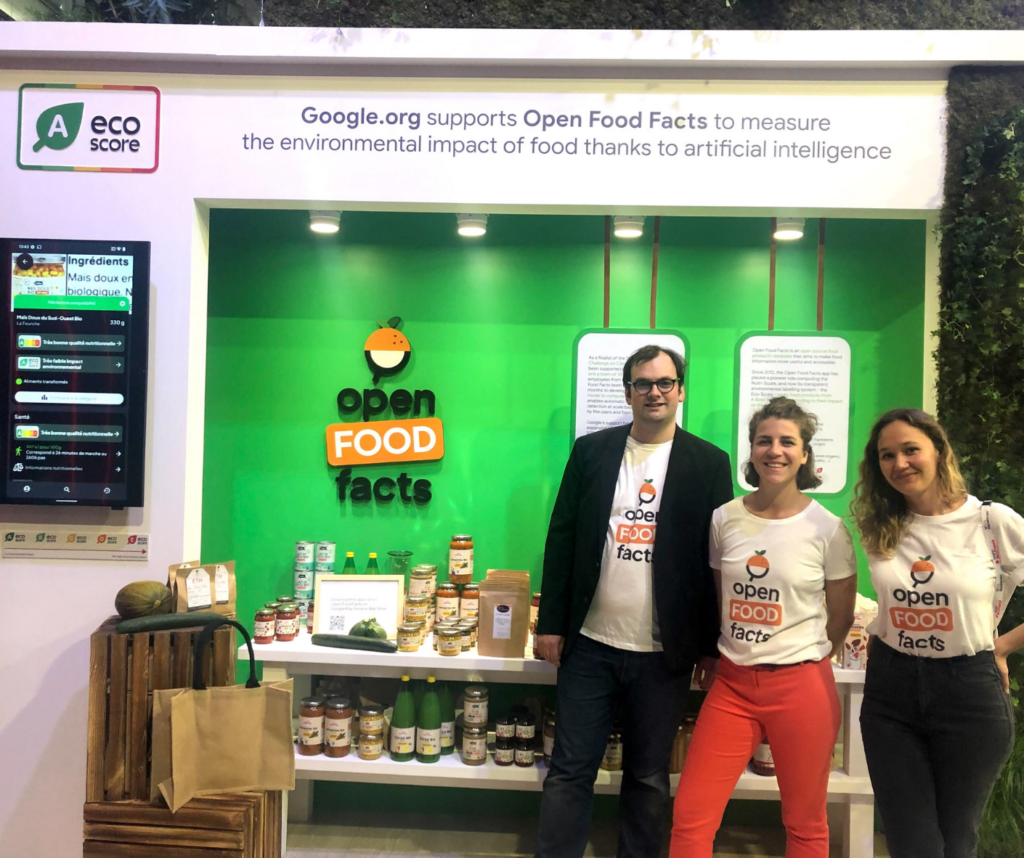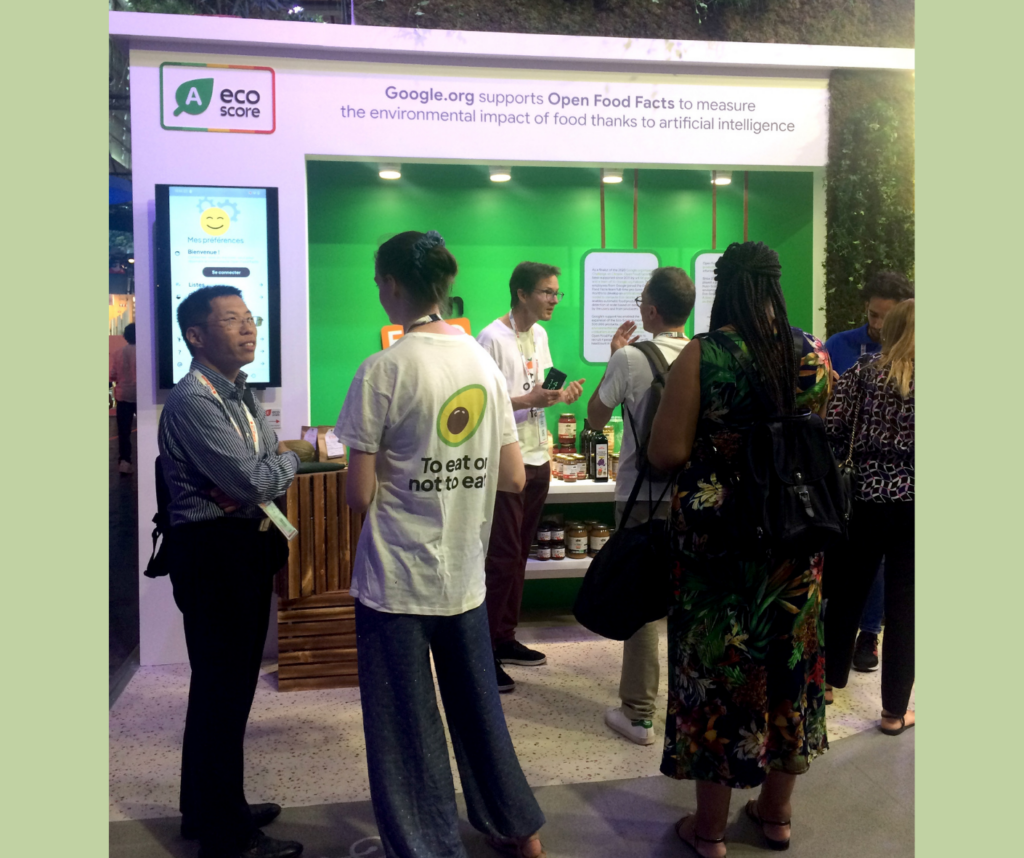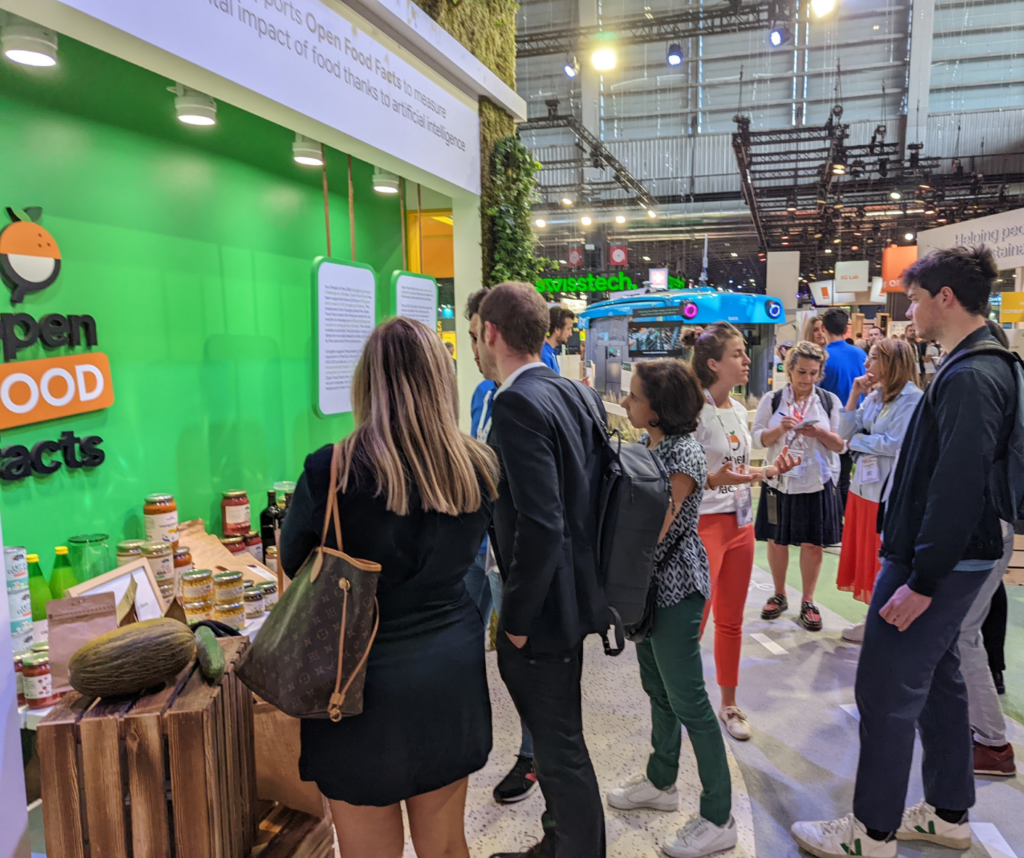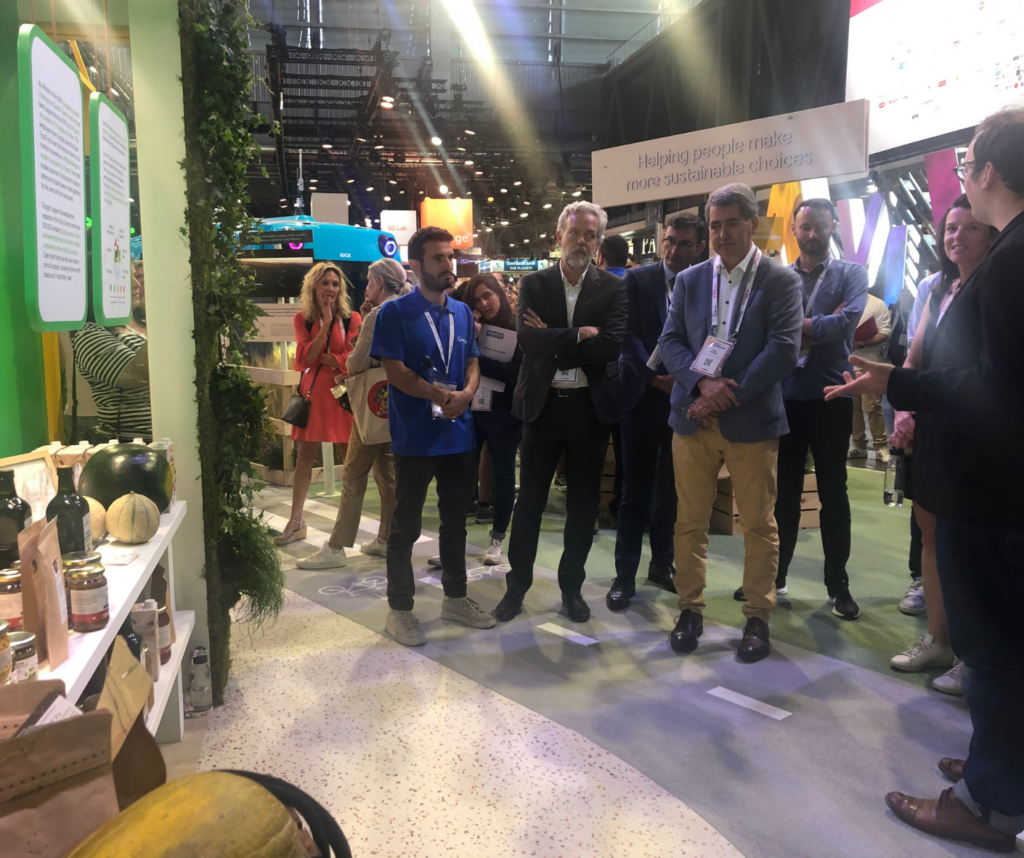 We would like to say a big thank you to the Google.org teams, the stand staff, Magic Garden team, La Fourche, Les Escalettes de Montpellier, Café Bourbon d'Arsel, Natur'AB (AnaScan) for the products which we were able to display on our stand to demonstrate our scanning app.
Thank you to everyone who stopped by to chat !
Open Food Facts team : Alex, Charles, Edouard, Gala, Manon, Pierre & Stéphane