Open Food Facts celebrates its 5th anniversary with more than 1000 cakes!
Launched on May 19, 2012 with 700 products,
Open Food Facts
– a collaborative, free and open database on food products from around the world – now totals more than
320,000 products, thanks to nearly 6,000 contributors
who – using their smartphones – scan the barcodes of products, take photos and add them to the database.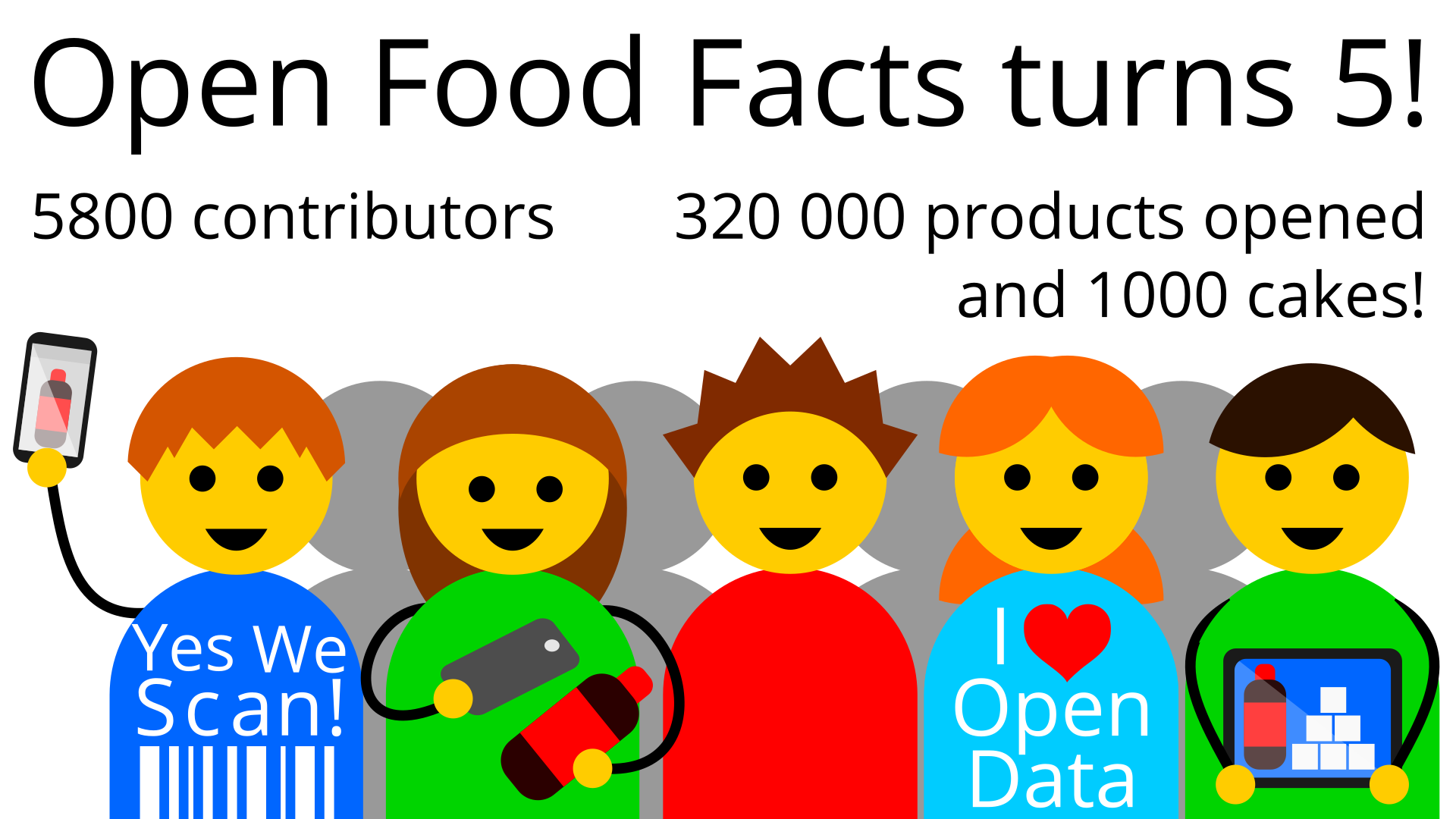 The database contains more than 1000 cakes for which one can consult and compare the ingredients, the nutritional intakes, the Nutri-Score color grade, etc. Here is a dynamic graph showing sugar and fat in cakes, created in 1 minute with the Open Food Facts search form: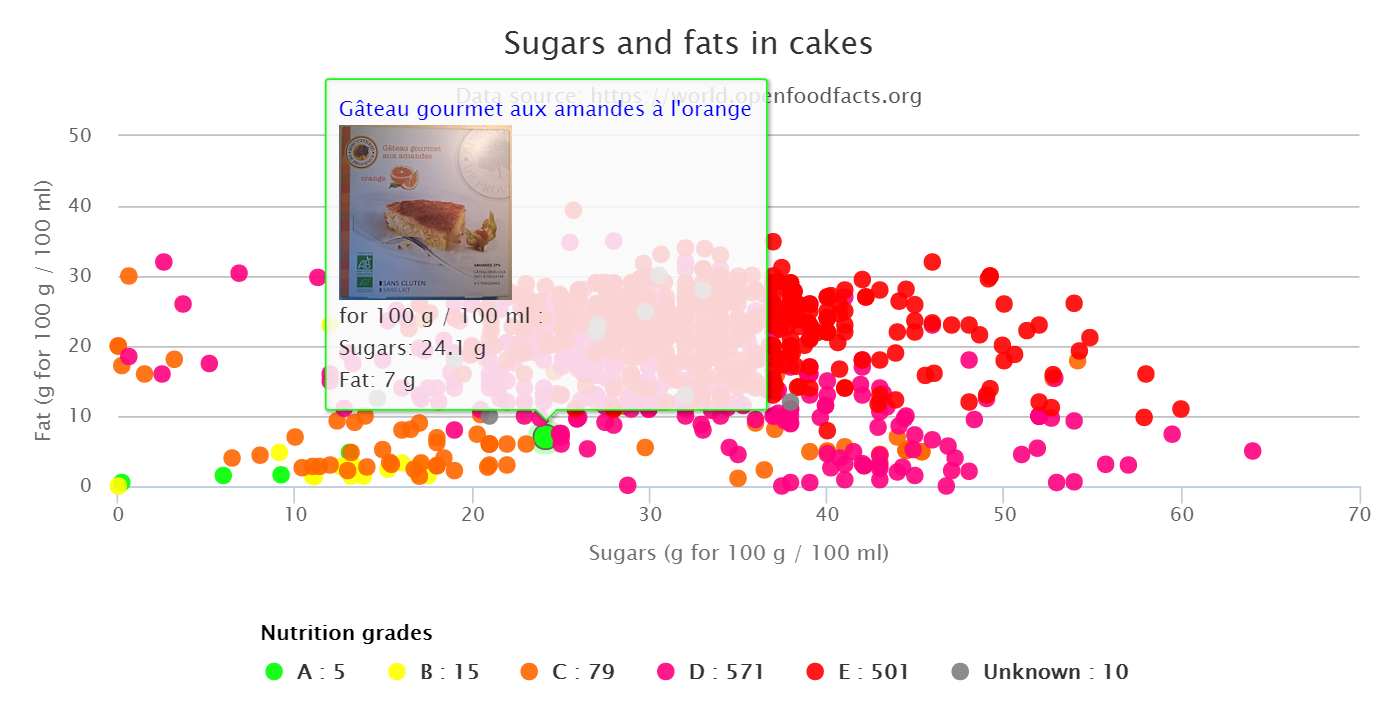 Open Food Facts is a citizen-led, non-profit organization that is fully supported by a volunteer team that offers everyone the opportunity to participate in collecting and collecting public interest data on the food we eat.
The data, which is related to food and nutrition, but also to health and the environment (origin of ingredients, manufacturing sites, palm oil etc.) is made available to all (as open data) and is reused in many other services and applications. Open Food Facts data has also been reused for scientific studies (notably by Professor Hercberg's team for the Nutri-Score simplified labeling system).

We all eat 3 times a day and we are all concerned!
If you also think that more transparency, information and knowledge is good for consumers and the world, join us to open food products on Open Food Facts and also cosmetics on Open Beauty Facts.
Discover the project and the different ways to help, install our mobile app, and chat with us on our Slack .
You can also make a donation to the Open Food Facts non-profit association.Enregistrer